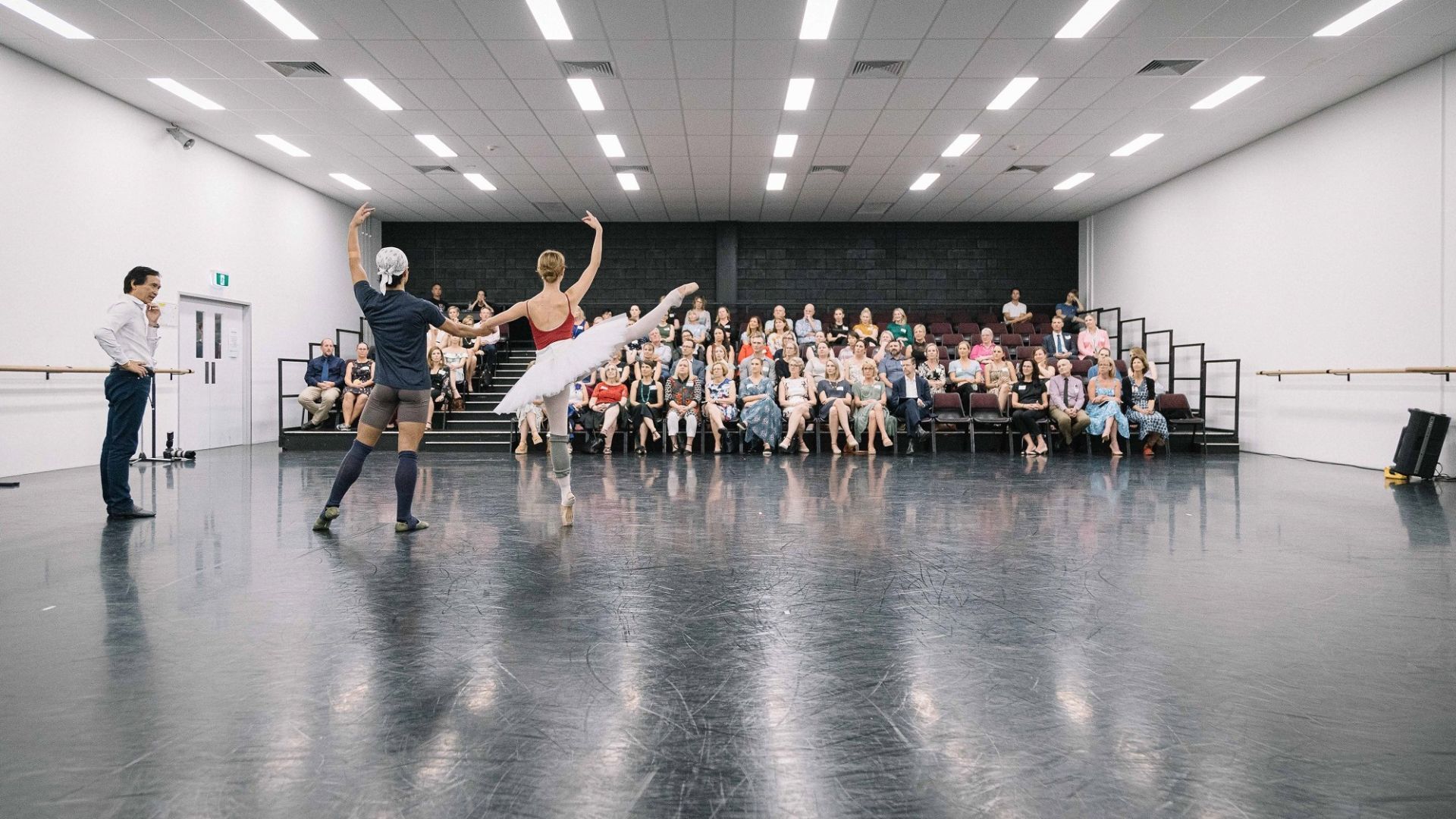 ---
Ballet experiences
Be immersed in the magic of ballet
Queensland Ballet offers a number of experiences for you to truly immerse yourself in the ballet world, and to get to know more about ballet production, dancers, and the minds behind it all.

Choose from learning experiences, to exclusive experiences on stage or backstage. There really is something for every audience – whether you're familiar with the ballet or not, an individual or business, involved in a school group or hosting a private event. Interact with and gain insight from company dancers, artistic minds, and more.
Find out more about how you can experience the ballet below!
#Individual experiences
Meet new people, and experience the world of dance behind the scenes.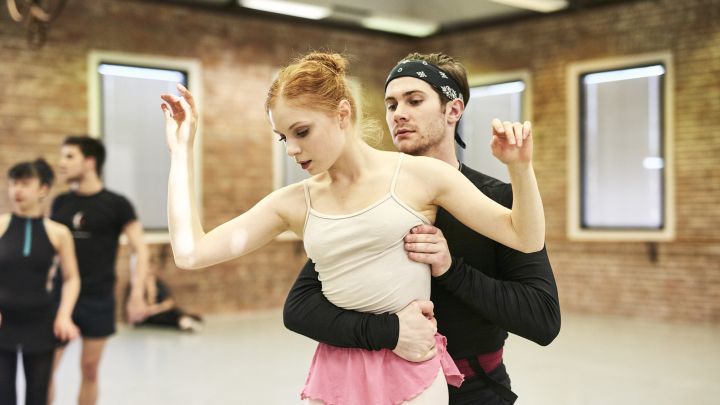 For individuals with an interest in dance
Where: QB Studios

A dancer's preparation begins with a company class, and this is your opportunity to go behind the scenes and view our dancers' barre and floor routines. This experience is only offered four times throughout the year, so keep an eye out for dates.

An experience that cannot be missed for aspiring dancers, or those with a real appreciation for dance!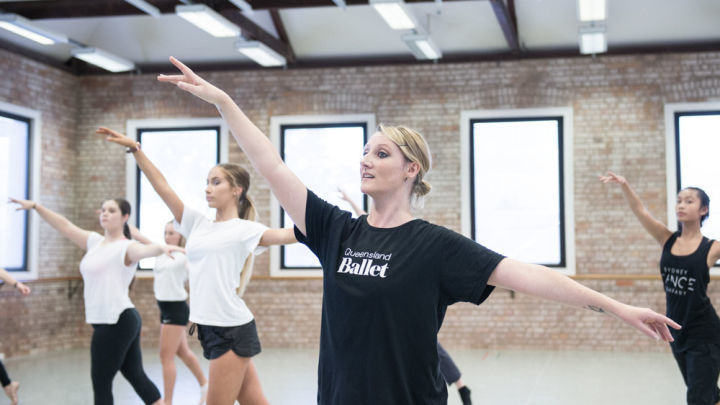 For individuals with an interest in dance
Where: various locations

Take a class on the main stage, enjoy a special pre-performance workshop or take a look behind the scenes - all relevant to the current Queensland Ballet season.

Queensland Ballet's Beyond the Stage programs are for all ages from 2-102, and include a terrific range of inspiring, insightful and unique ballet experiences that will leave participants feeling elated and enriched.
#Learn
Learn more about the creative process of ballet, production and more with these unique group experiences.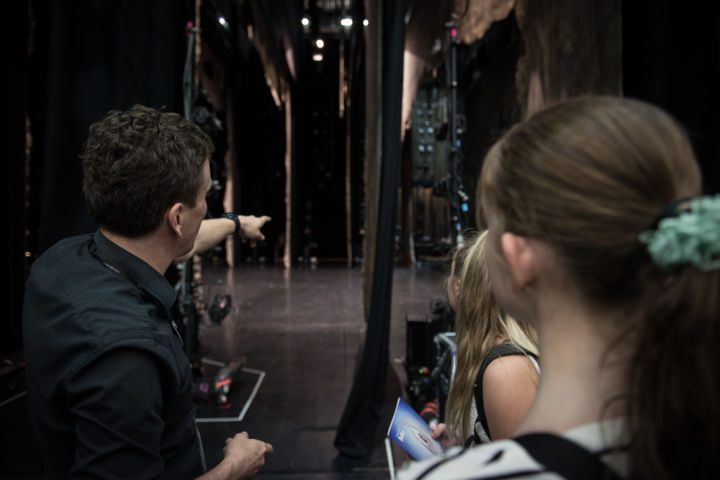 For groups of up to 320 people
Where: QB studios or your selected venue

Our How-to Series gives you in-depth insights into how the ballet comes together - whether your interest is in production, set building & design, wardrobe & costumes or wellness.

Two industry professionals will join you for a 30 minute talk. At the end of the talk you with have the chance to ask questions in a 15 minute Q&A, followed by a 45 minute morning or afternoon tea.

This experience is ideal for schools, dance and theatre groups looking to learn more about ballet and production, companies who'd like to engage stakeholders in a unique experience, and ultimate ballet fans wanting to be immersed in the magic of ballet.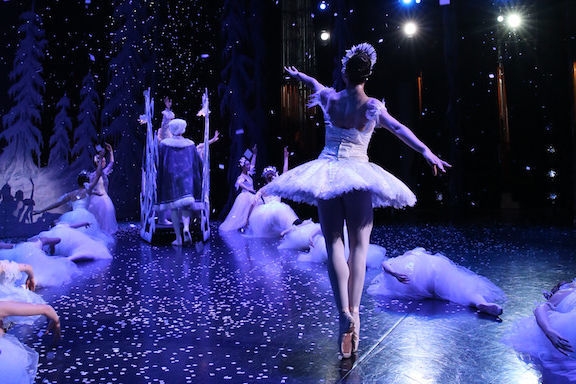 For groups of up to 140 people
Where: QPAC, Lyric or Playhouse Lounge

Experience the thrill of the technical rehearsal and gain insight into how sound, lighting, props and costumes make a performance come to life with a technical rehearsal. See behind the scenes of a production before it has opened to the public. You will watch Act 1 of a production, and see how Queensland Ballet prepares for a production season. Includes pre and post-show food and drinks in a private space at QPAC.

Includes a pre-rehearsal function of up to 45 minutes, a show briefing from Head of Production, followed by a 1 hour technical rehearsal viewing, and a 1 hour post-show function in a private space at QPAC. Only available on shows held at QPAC.

Great for theatre fans and production enthusiasts, and for any groups wanting to learn more about production and a unique opportunity to experience how a show comes together and see it before it opens to public.
#Engage
Experience the magic of the ballet outside of a ballet performance.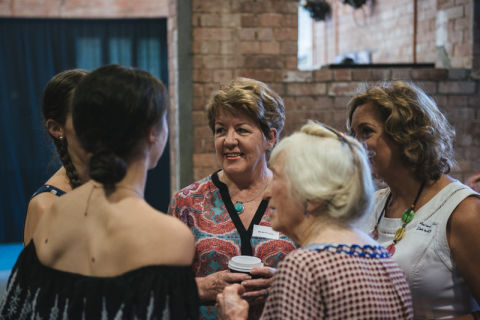 For groups of 8-15 people
Where: Thomas Dixon Centre or QPAC (with a performance)

Experience the beauty of the ballet by adding a unique group experience to your show tickets. Throughout your experience, you will have your very own space in a special area of QPAC where you will be served drinks. Once you have witnessed the magic on stage, you will have an exclusive meet and greet with two of Queensland Ballet's Company Artists who can answer all your questions on bringing the ballet to life.

Includes a 30 minute pre-show function, a 20 minute drinks package during show interval in a separated space in the theatre foyer, and up to 20 minutes of post-show meet & greet with 2 dancers.

This is a great way to gather a group of theatre and ballet fans together to make the most of a night out together!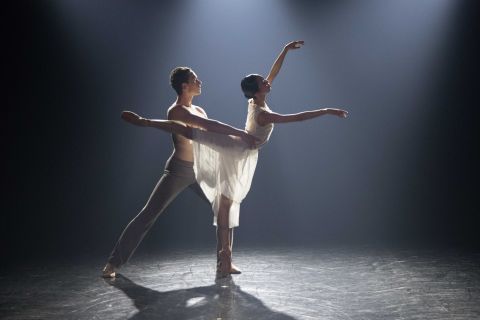 For groups of up to 320 people (onsite)
Where: Thomas Dixon Centre or at your own selected venue

Share the magic of ballet with your audience, with a Pas de Deux by Queensland Ballet dancers! Two Company Artists or Pre-Professional students will attend your function or event and perform a beautiful 15- 20 minute Pas de deux in costumes. Experience includes installation and dismantle of tarkett floor, size 8x10 meters.

This experience is great for organisations looking for an engaging segment at an event, for the ultimate experience at parties or birthdays for ballet and theatre fans, or for schools and dance groups looking to learn more about ballet.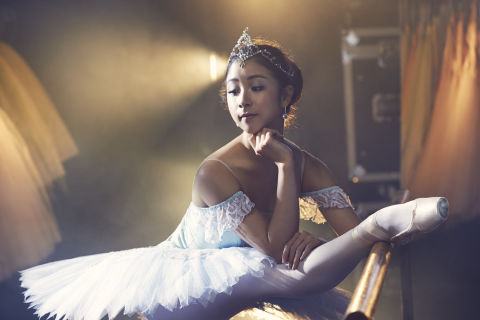 For anyone looking for a unique experience at an event
Where: at your selected venue

Queensland Ballet dancers will attend events where they can mingle with your guests as well as do a meet and greet with autograph signings. This experience includes one dancer at your event in costume for an hour.

This experience is perfect for corporate events, functions and expos, and kids birthday parties!
We understand that your event is as unique as you are! Which is why we offer tailored group experiences that will suit your event and audience best.
Simply tell us a little more about your event, who will be there, and what you love about the ballet, and we will work with you to create something truly unique.
Send enquiry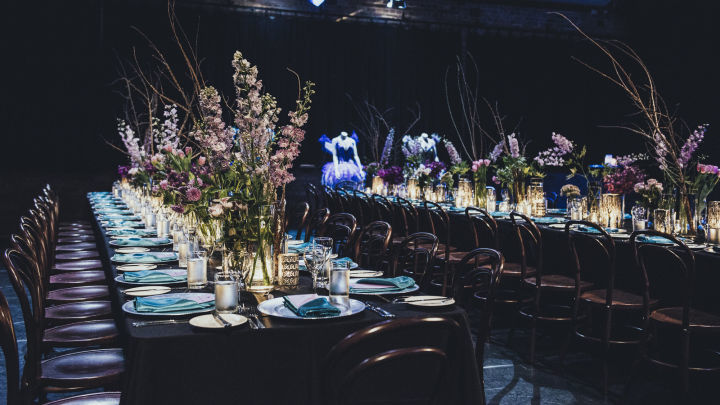 Need a space for your next celebration or event?

From private celebrations to corporate events - we have event spaces and studios available for you to hire at the beautifully refurbished Thomas Dixon Centre.
Planning a visit to a Queensland Ballet event or performance? Find out everything you need to know about the venues before you leave.
Interested in other events and performances at Queensland Ballet? See all scheduled events for the year.