---
Public dance classes
Learn ballet, barre, jazz, contemporary and pilates at Queensland Ballet
We're committed to making dance classes accessible to more people, to experience the joy of dance.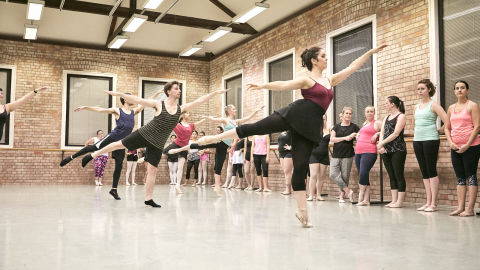 From beginners to experienced dancers, young and old - we have ballet classes and courses to suit all dancers.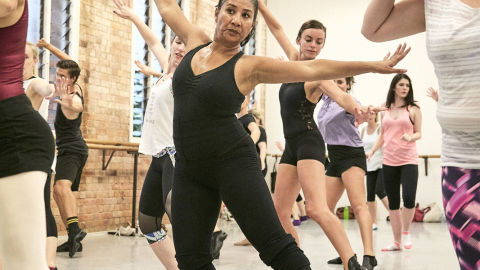 Learn the basics of movement and repertoire jazz & contemporary classes. Learn to upbeat music and move your body in new ways.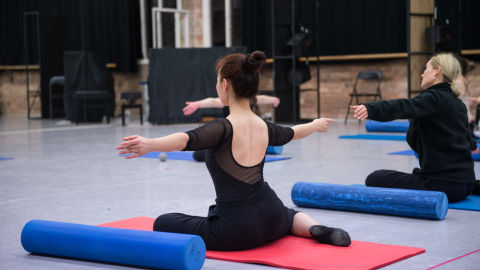 Stretch, tone and build strength with our range of barre, cardio, yoga and Pilates classes. The perfect compliment to your dance class, or great on their own.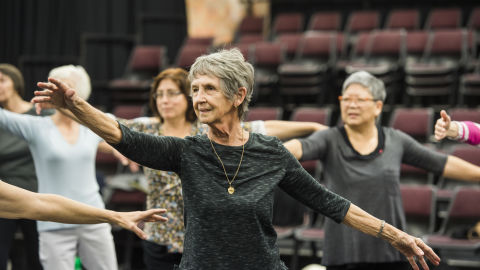 Increase fitness, stamina and find your 'happy place' - ballet, dance and Pilates classes are for all abilities and fitness levels.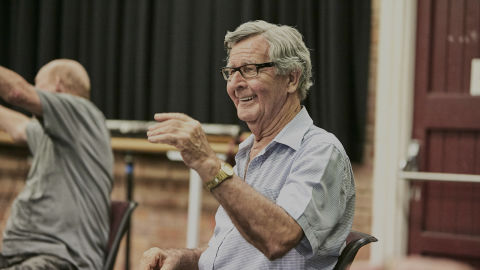 Re-connect with your power and grace in classes that focus on fitness, fun and creativity - all class activities are backed by research.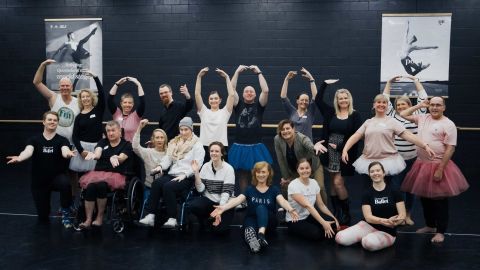 QB Ballet for Brain Injury is a tailored dance program designed to engage people living with a brain injury, and their carers/family/support worker in ballet.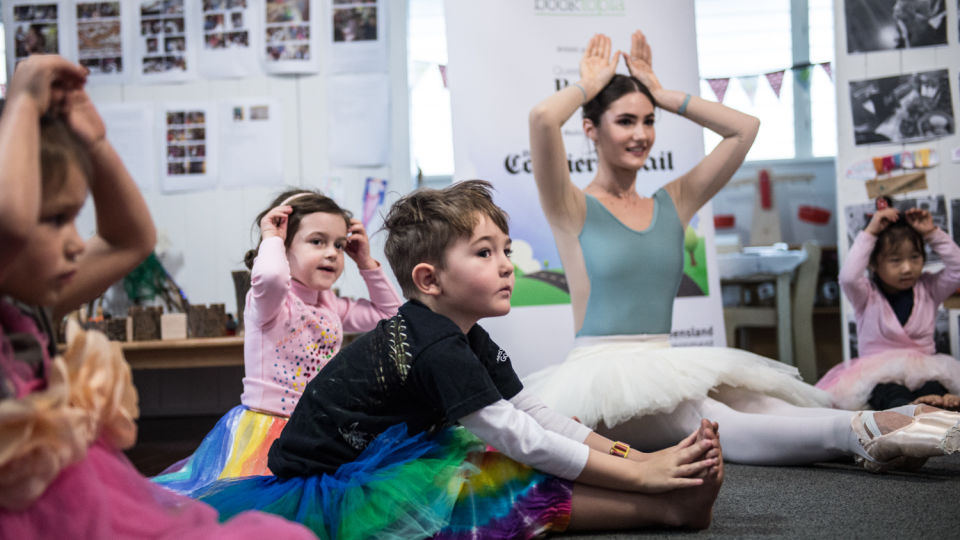 Queensland Ballet offers ballet classes for children through our Petit Pointers program.

This program is designed to introduce young boys and girls to the foundations of dance and movement, in a fun and relaxed environment.

You can attend Petit Pointers courses at our West End studios, or you can find an endorsed Petit Pointers dance teacher near you.
#Free online dance classes
Can't make it to the studio, or simply want to see what Queensland Ballet classes are all about?
Our free online classes are a great way to stay active within the comfort of your own home!

We offer a range of barre and tone, Pilates, ballet, stretch and fitness classes which you can access at any time.

Available for free online, anytime for everyone - young and old.
We offer dance classes in our West End studios at the Thomas Dixon Centre. Be sure to check the location of your selected class when you book, and prepare by reading our visitor information here.
Important information regarding terms and conditions of your classes and passes can be found here.
We take the health and safety of our dance class participants very seriously, and our policies for class attendance may change from time to time. Make sure you're up-to-date with our current health and safety policies here.
Need help with anything else related to dance classes? Contact our team by emailing us here, and we will endeavour to respond within a few days.