---
Dance Fitness
Taught by Queensland Ballet teaching artists and ex-dancers, you'll be sure to get a workout like no other.

These classes are designed to improve your strength, mobility and muscle tone, and compliment dance classes perfectly.

For people aged 16+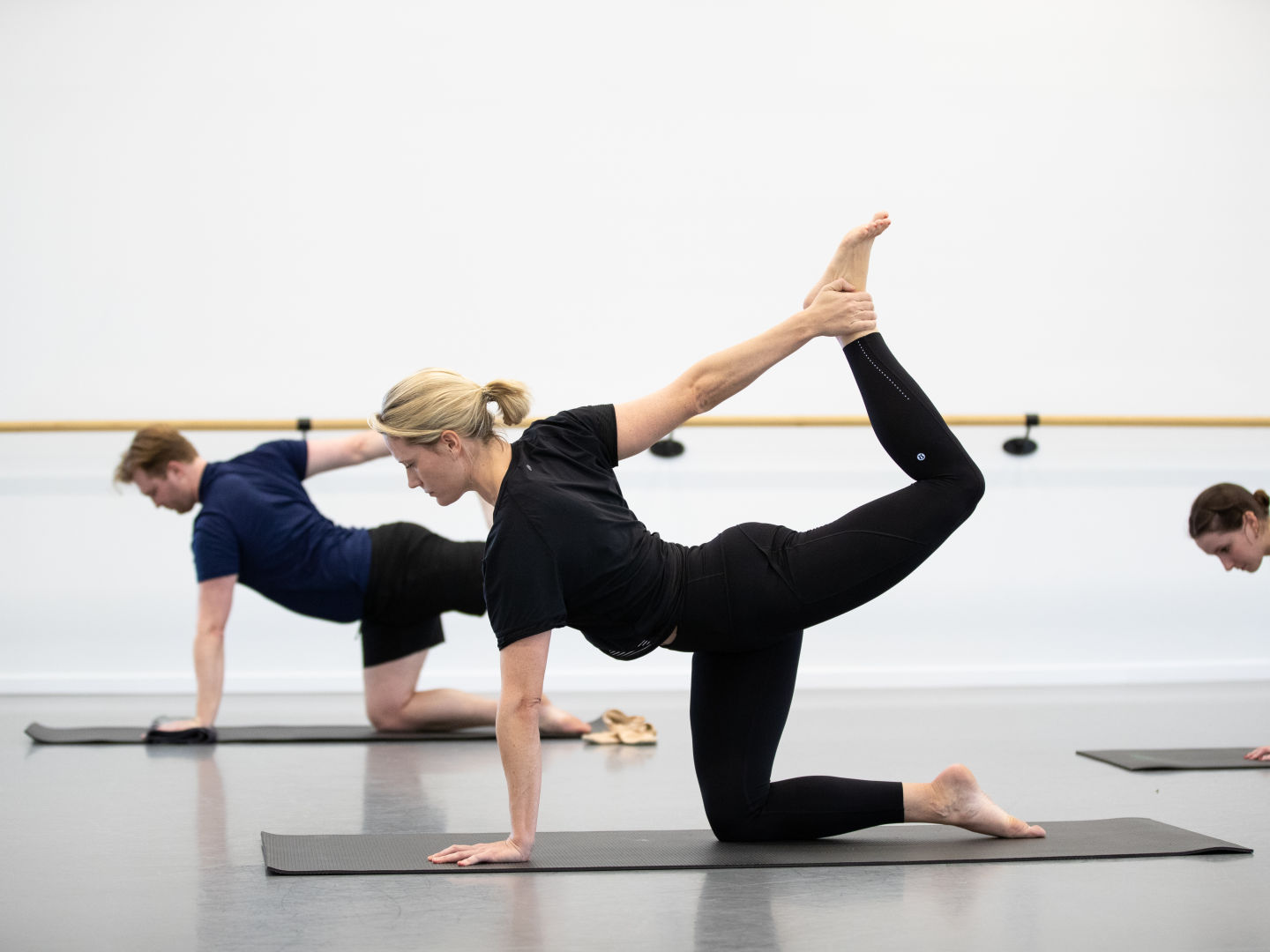 #Class types
Open classes mean you can commit casually, when it suits you best.
---
A fun and upbeat cardio session informed by Classical Ballet movements. This class is a mix of barre and centre work, developed to increase your heart rate, while targeting specific muscle groups each class.
Create strong, lean muscles, while improving mobility and coordination with our mat-based Pilates and yoga classes. Our exceptional Pilates training caters to every experience level and will complement your dance and general fitness training. Our yoga classes are a light-hearted and inclusive practice that can help relieve stress - enjoy connecting to your body through breath and movement.
Barre and Tone combines technique, repetition and endurance to activate those hard-to-reach muscles. Build your strength and restore your balance. Getting 'ballet fit' will strengthen your entire body and improve your overall mobility and muscle control.
Casual Class
Studio class - Adult $25
Studio class - Student/Concession/QB Friend $21.25
10 Class Package
Studio class only
Adult $212.50
Student/Concession/QB Friend $180.60
30 Day Membership
Studio class only
Adult $198
Student/Concession/QB Friend $168.30
#The Thomas Dixon Centre, home to Queensland Ballet
Queensland Ballet's home is at the Thomas Dixon Centre in West End.

406 Montague Road
West End 4101